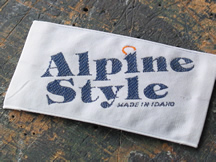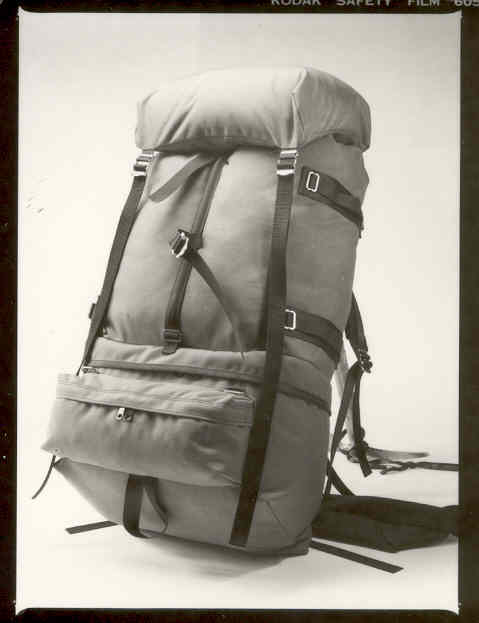 The pack that started it all. I wanted an internal frame pack that had the strong frame of an external AND the full wrap belt that externals were know for. This is from 1978 when McHale Packs, AKA Alpine Style, was in Boise, Idaho. The center strap above the sleeping bag compartment is actually an aluminum tube inside tubular webbing. The purpose of the bar was to simulate the effect of the vertical shelf that was put in frameless packs at the time. The goal: load control without shelves, either vertical or horizontal. This was an original idea at the time.
Below is an internal-frame pack I once manufactured called the Newexpedition that goes back to 1978. It was a horizontally compartmentalized pack that was similar to the CWD - controlled weight distribution concept of the Gerry external frame pack.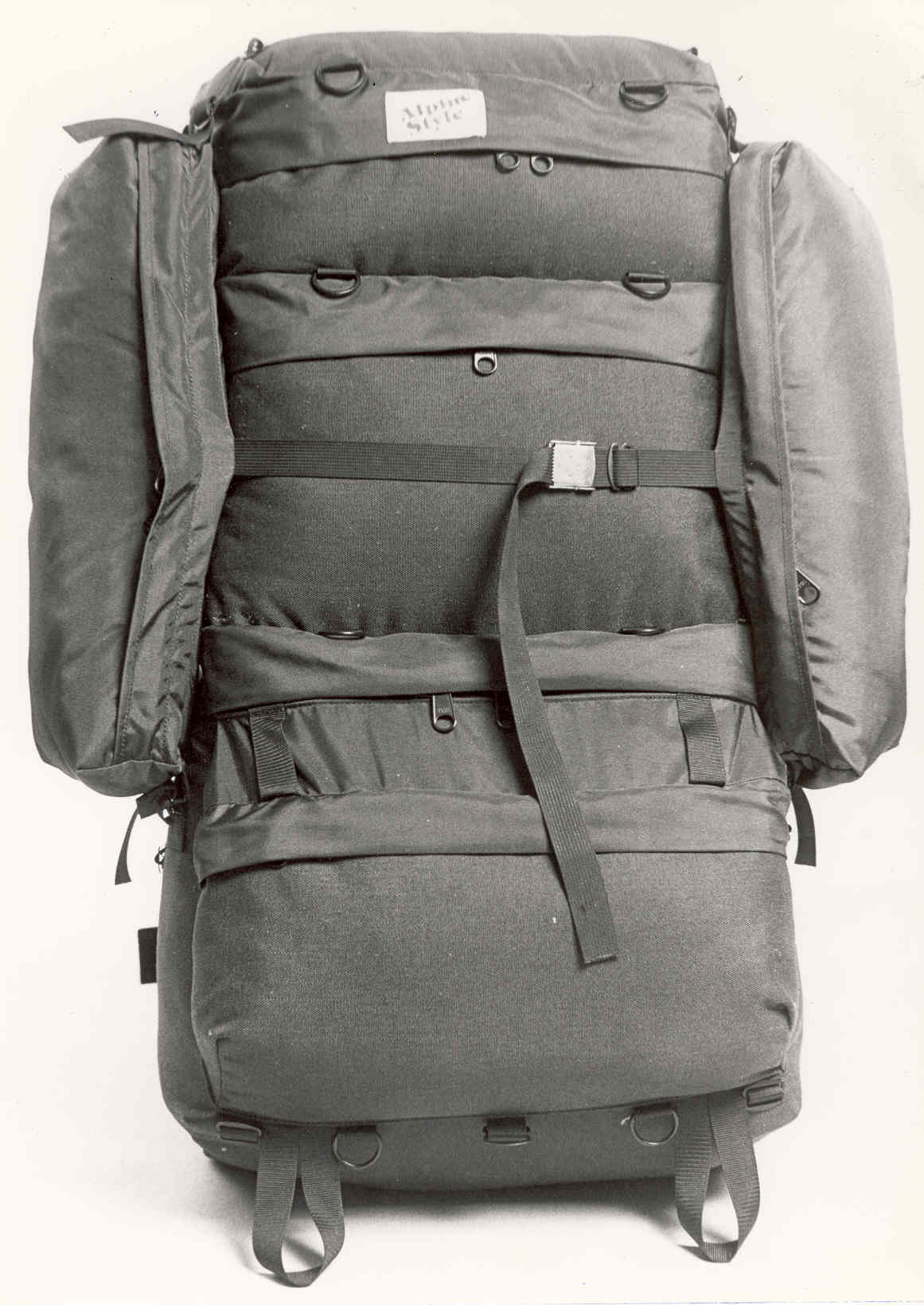 Click on the later mid 80s version below for a larger image.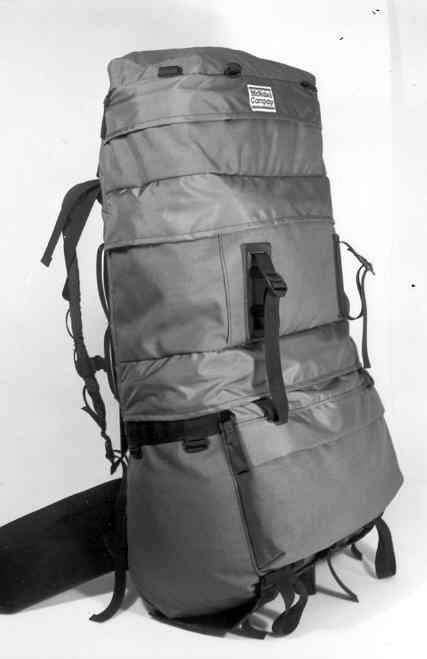 The idea of CWD or Controlled weight distribution was to limit pack backward sag and distortion by intermittently inserting control panels ( shelves ) that limit backward expansion. CWD was a term coined by Gerry Cunningham of Gerry. This pack had 2 shelves and 3 compartments. Our original version had 3 shelves and 4 compartments. The shelves could drop away to increase compartment size. It eventually became 2 compartments before we dropped them in favor of the more versatile bayonet top loading system. The 2 compartment model - pictured below - was named GLP or Great Little Pack. I stole that name from a Mazda car called the GLC. This pack was one of my favorites with its 2 main sections and 2 rear accessory pockets. The GLP was the womens version. The mens version was called the Tower.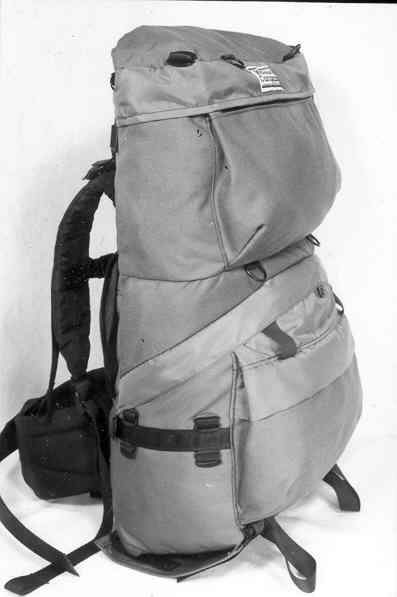 One of the packs I had the most fun with before the bayonet packs came along was the Modular Alpineer from 1987 below Pg2Mod. You carried your rucksack, any rucksack, in as part of the pack. This was a good system mated with our 1.5 lb. internal-frame 3,000 cu.in. Summit Pack. There have been many many fun packs over the years: photo packs, travel packs, and other real one of a kind packs.