Summit Flap Bladder & Cannister Holders - scroll all the way down for descriptions and photos. Top loading of bladders is one of the most secure and effective ways to carry bladders.
See also Bear Cannister Page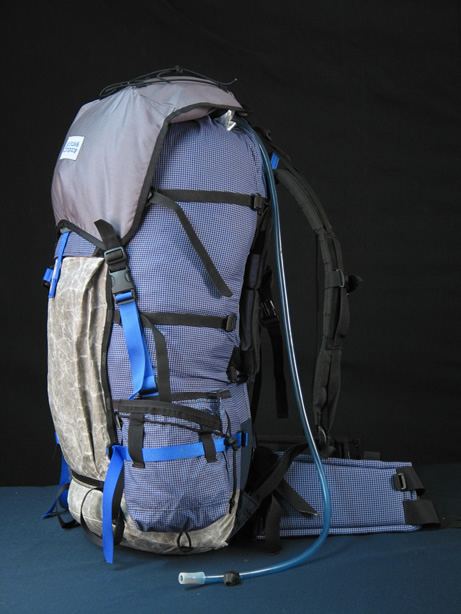 Above: UnLtd S-Sarc +1 with Summit Flap with sewn-on bladder holder.
Below: UnLtd S-Sarc +1 with Summit Flap with red tie-on bladder holder.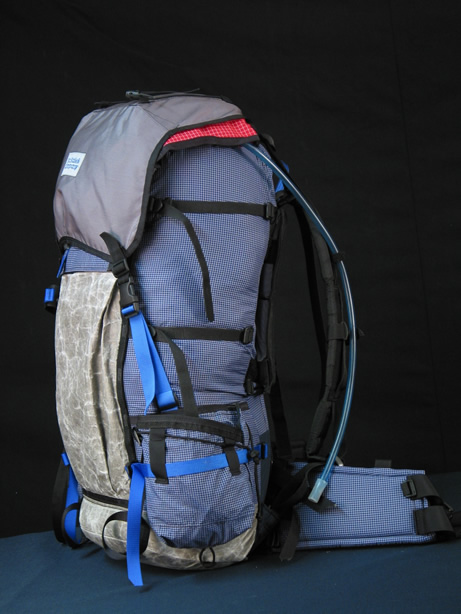 Below: Topside of Summit Flap with sewn on bladder holder. Bungy loop can hold clothing articles to help insulate bladder.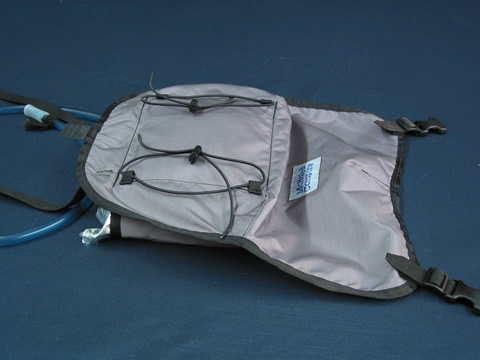 Below: Underside of sewn bladder holder. This is the same holder on the Hip-Pack bladder holders and can hold up to 3 liter bladders. 2 liter bladder shown. Vertical version is lower on page.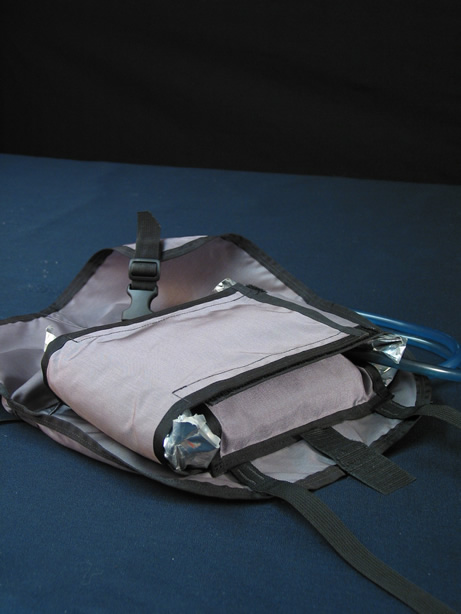 Below: close-up of tie-on bladder holder. This is our universal hanging bladder holder that can hang inside the pack, attach to side compression straps, or lash under the top lid. Usually it is made of lightweight Silcoat.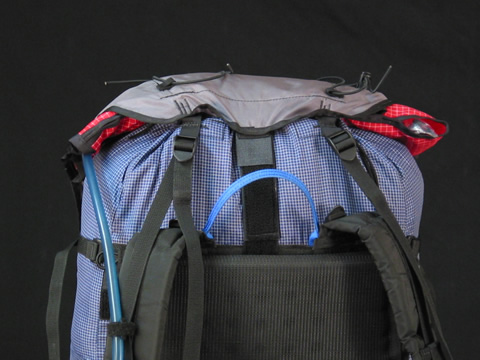 Below: Cords can be looped around the side openings of the holder ( compression strap slots ) to secure it to the summit flap. Older models may need to be modified for this. Vertical holders coming soon for those a little less concerned about center of gravity - although is does depend on how the very upper section of the packbag is loaded and shaped and how large the bladder is. Generally, for smaller volume packs there is no problem - especially with a good carrying pack like a McHale! Scroll for the vertical holder photo. Vertical holders can drain more effectively. Our internal hanging bladder holders now have clips that can attach to the attachment straps of the summit flap.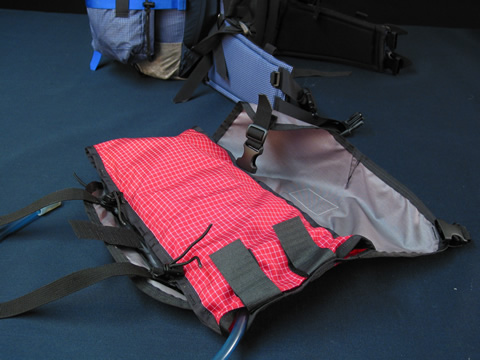 Below: The vertical bladder holder. It easily contracts and expands for 1 to 3 liter bladders and can be used for many other items - even simultaneously.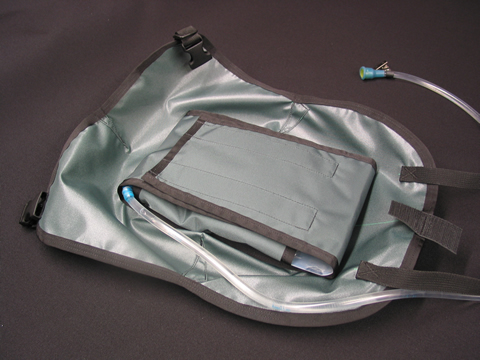 Below: This vertical version even holds a bear cannister!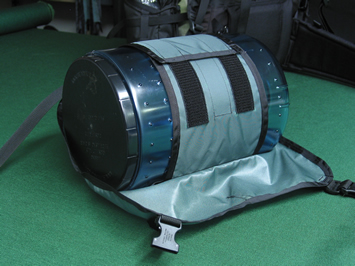 Below: If a cannister is too long, like the Bearicade Expedition, it can be lashed under the lid outside the bag. The Bear Vault is shown in the pic.